17 Powder Rooms That Delighted Us in 2021
As these stunning half baths show, vanity is a virtue.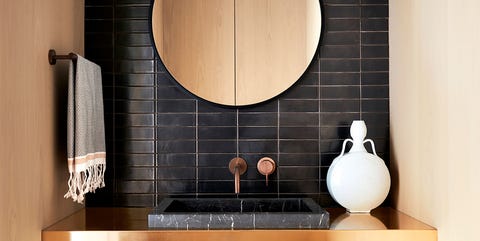 Whether they featured fun floral wall coverings, cheerful marigold-colored tiles, or dramatic aubergine paint, powder rooms were where designers funneled all their emotions in 2021. As we investigated earlier this year, a half bath's petite footprint allows decorators to go wild without breaking their budget. For us, however, they provide endless visual delight. Enjoy all the whimsy, humor, and mystery in these 17 gorgeous powder rooms gathered from across the globe.