These 15 Farmhouse Kitchen Ideas Take Rustic-Chic to a Whole New Level
It doesn't get much more charming than this.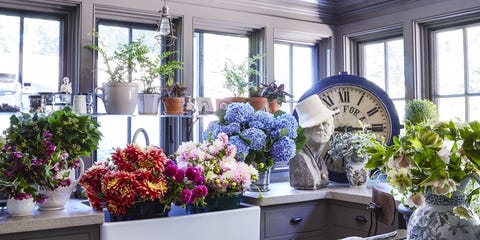 Dreaming of life in a renovated farmhouse but not quite ready to commit to a fixer-upper? Fortunately, you don't need to live in the middle of nowhere or buy an old country home to achieve the look, and your kitchen is an especially apt room to start. Nor do you need to commit to a gut renovation to emulate the charm of a farmhouse kitchen. A chic rural feel can be achieved just by adding a simple touch of wood or a timeless vintage piece, such as a dining table or chairs. Sticking to a neutral and earthy color palette and natural materials will give your kitchen a timeworn but perfectly timeless design. But don't take it from us. Explore these 15 gorgeous rustic kitchen ideas from our favorite designers for some inspiration on how to create your own home on the range.