55+ Thoroughly Modern Kitchens We Can't Stop Swooning Over
With these sleek spaces, contemporary reigns supreme.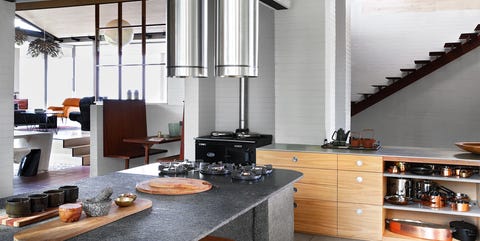 If there's nothing cookin' in the kitchen, the rest of your home is starving. OK, that might be a little overdramatic, but regardless, it's time to take some notes if you're planning a refresh of your kitchen, be it your lighting, island, backsplash, or any of the other fixings. And if your taste favors sleek surfaces, contemporary hues, and clean lines over, say, beveled cabinetry, checked curtains, and AGA cookers, then an airy, modern aesthetic is the look for you. And fortunately, it doesn't require a miracle to make yourself a modern kitchen you can be proud of, no matter the impediments, such as minimal square-footage, lack of southern exposure, or Lilliputian ceiling height. To get inspired (and perhaps inspire some design FOMO), read on for 55+ of the most beautiful and thoughtfully designed modern kitchens.