40 Countries You Might Not Have Heard of But Should Visit ASAP
It's time to get your passport ready.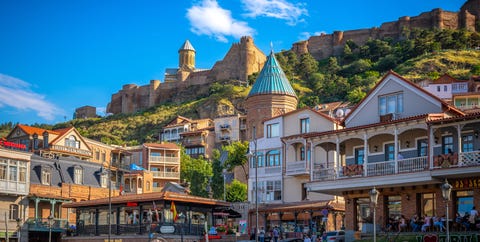 With nearly 200 countries in the world, it's understandable that you might not be familiar with every single one of them. Even if you've heard some of their names before, you might not know anything about them or why travelers decide to visit. That's why we're bringing you a list of 40 countries that are often lesser-known, but in no way less worthy of a future trip. From Pacific island nations to enclaves in Europe and Africa, you'll definitely want to add these countries to your bucket list.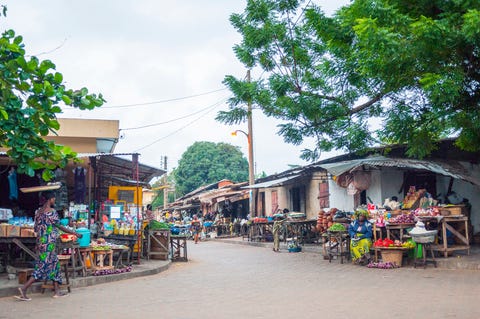 Benin
The West African nation of Benin has a long and complicated history that's told through its many monuments and museums, from the Route d'Esclaves, which honors the millions of enslaved people who were sold here then transported abroad, to the Fondation Zinsou, a contemporary art museum. Formerly known as Dahomey, Benin is also known for its beaches and the Pendjari National Park, where you can go on safari. It's also one of the birthplaces of the vodun, or voodoo, religion—don't miss the annual Voodoo Festival held in Ouidah.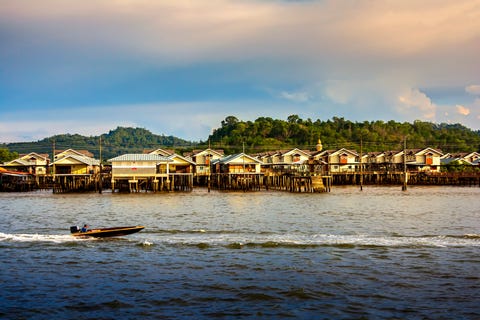 Kriangkrai Thitimakorn
Getty Images
Brunei
The tiny country of Brunei occupies just 2,226 square miles of the island of Borneo in Southeast Asia. Start by taking in its beautiful Islamic architecture. Then visit the world's largest floating fishing village, Kampong Ayer. And don't leave without doing the canopy walk in the jungles of Ulu Temburong National Park.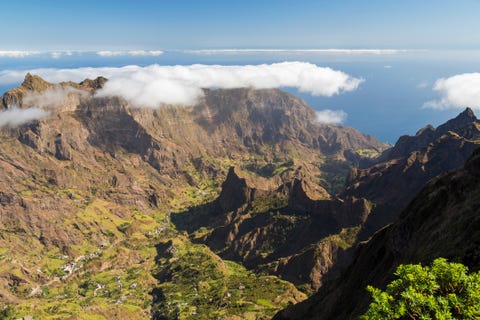 Cabo Verde
Cabo Verde, also known as Cape Verde, is a country located on a volcanic archipelago off the coast of West Africa. Most visitors come here for the beaches, but there's also excellent hiking, including a trek to the top of the Pico do Fogo volcano.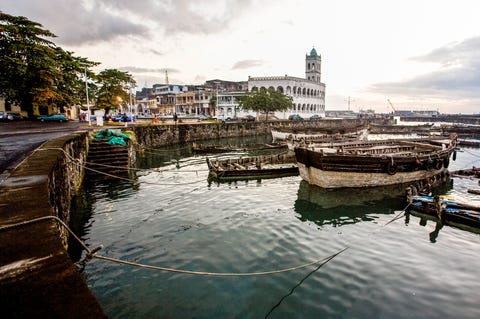 John Seaton Callahan
Getty Images
Comoros
Comoros is another nation on a volcanic archipelago, this time off Africa's east coast. Many of its islands are known for their beaches, jungles, and volcanic landscapes. On Grande Comore Island, you'll find the capital city of Moroni, which offers café-lined streets, sprawling markets, and Old Friday Mosque. It's an ideal place for wandering.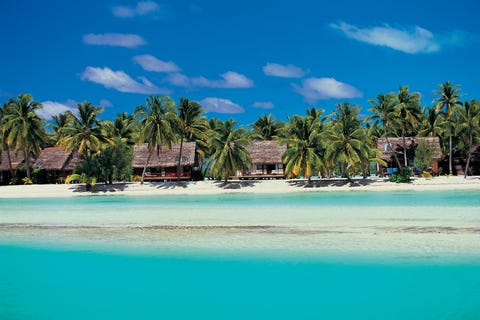 Cook Islands
Located in the South Pacific between French Polynesia and New Zealand, the Cook Islands' biggest claim to fame is their coral reefs that provide stunning snorkeling and scuba opportunities. head inland for mountainous hikes and an impressive culinary scene, particularly on Rarotonga, home to the capital, Avarua.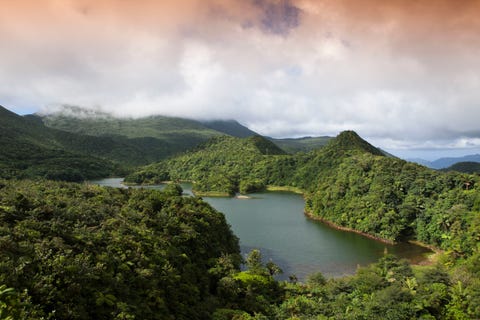 Reinhard Dirscherl
Getty Images
Dominica
One of the lesser-visited Caribbean nations, Dominica is an active volcanic island and home to the world's second-largest hot spring, Boiling Lake. The island is sparsely developed, preserving its lush mountain rainforests and making it a nature-lover's dream destination.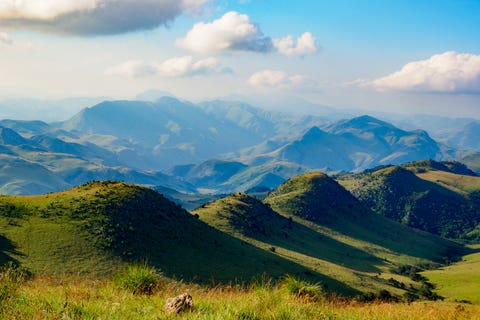 Kathrin Wolke / EyeEm
Getty Images
Eswatini
The small landlocked kingdom of Eswatini (formerly known as Swaziland) is located between South Africa and Mozambique. Its top attractions are the many nature reserves and national parks for safaris. Climbers will want to visit Sibebe Rock, a granite dome that's the second-largest monolith in the world.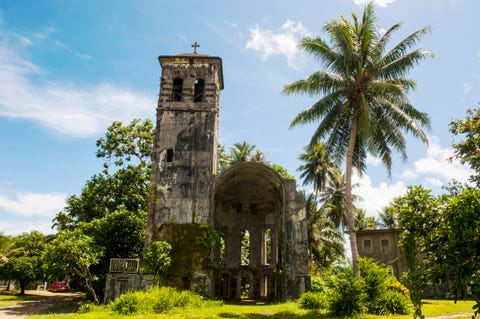 Michael Runkel
Getty Images
Federated States of Micronesia
Approximately 115,000 people live across the Federated States of Micronesia, a relatively new country made up of some 600 islands in the Pacific Ocean. (It received independence from the United States in 1986.) Most islands are known for their lush forests—whether mangrove forests or cloud forests. There are also ruins from the country's colonial era dotted amongst the greenery.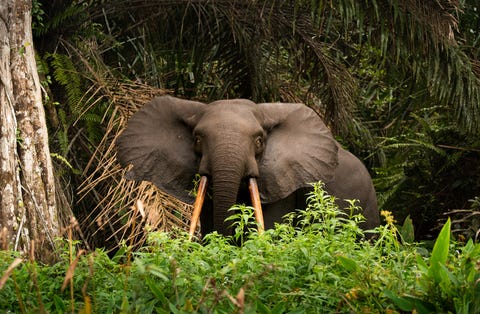 Jwngshar Narzary / EyeEm
Getty Images
Gabon
While many first-time safarigoers head to countries like South Africa, Kenya, and Tanzania for their trips, in-the-know eco-travelers head to Gabon on Central Africa's west coast for untouched nature. More than 10% of the country's land is protected as national parks, from its beaches to rainforests, though that makes traveling around the country a tricky (but worthwhile!) task.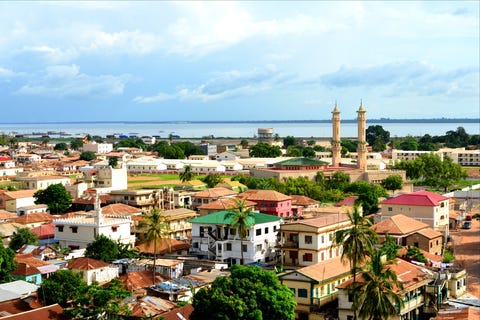 The Gambia
Africa's smallest country packs a big punch. Its 50 miles of coastline are some of the most scenic in West Africa, lined with beaches and fishing villages. But inland is the Gambia River, from which the country takes its name. Here, you can spot impressive wildlife, including hippos, crocodiles, and hundreds of species of birds.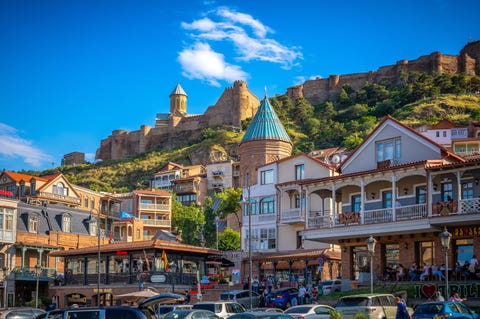 Georgia
No, we're not talking about the state of Georgia. The country of Georgia in the Caucasus (a.k.a. in-between Europe and Asia) has it all. We're talking a historic capital city, Tbilisi, with cobblestone-lined streets, an ancient wine-producing region, an impressive cave monastery, Vardzia, and beaches along the Black Sea.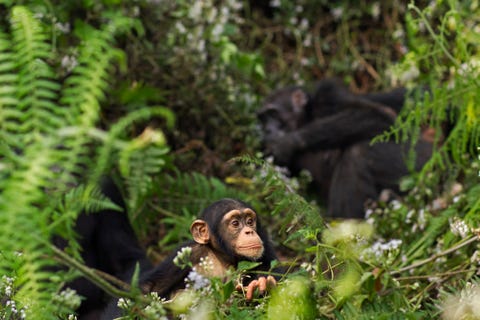 Guinea
You might recall Guinea being one of the countries ravaged by Ebola in 2014, but by 2016, it had eradicated the virus. So there's no better time than now to explore the National Park of Upper Niger, where you might spot chimpanzees, manatees, and pangolins. The markets in the city of Conakry or the beaches of the Iles De Los archipelago are also a must-see.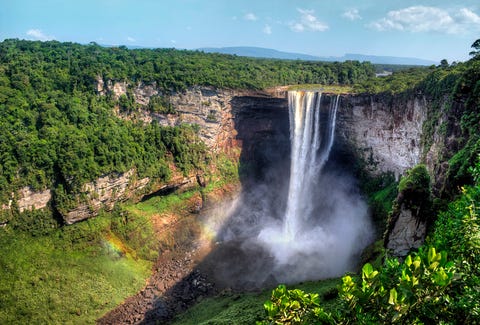 Guyana
Though Guyana is located on the continent of South America, it's more culturally aligned with the Caribbean—particularly in its capital, Georgetown, which is filled with Colonial-style architecture. Inland, however, are remote jungles and dazzling waterfalls for which South America is known.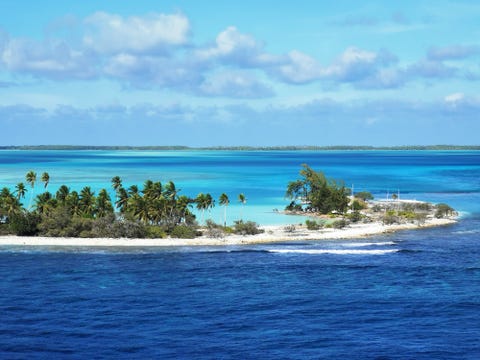 Gail Shotlander
Getty Images
Kiribati
The Pacific island nation of Kiribati comprises just 313 square miles of land, spread out across 32 atolls (and one coral island) in a 1.4-million-square-mile area of ocean along the equator. Perhaps unsurprisingly, many travelers visit for the beaches and coral reefs!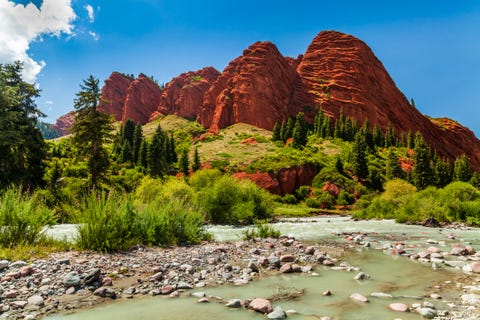 Kyrgyzstan
Officially named the Kyrgyz Republic, Kyrgyzstan is a country in Central Asia known for jagged mountain peaks, bright blue Alpine lakes, and nomadic peoples. Visit in the summer, when you can organize stays in yurt camps to learn about the nomadic way of life.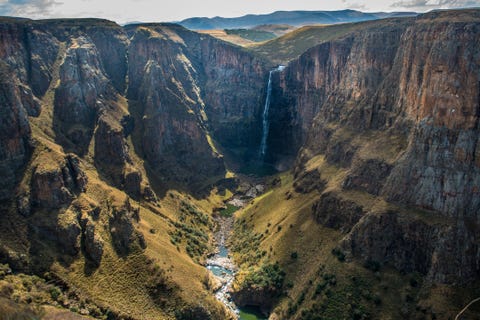 Edwin Remsberg
Getty Images
Lesotho
An enclave within South Africa (meaning it's completely surrounded by the country), Lesotho is known as the "Kingdom in the Sky" due to its high elevation. The landlocked country is home to one of Africa's tallest waterfalls, the 630-foot-tall Maletsunyane Falls.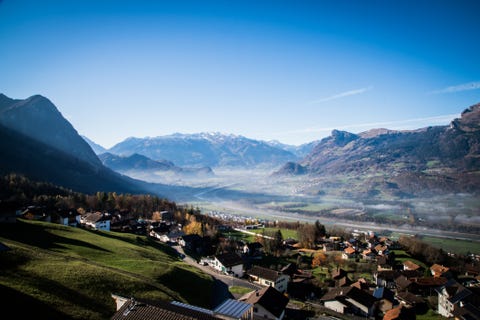 Liechtenstein
Perhaps you're familiar with Liechtenstein as being one of the smallest countries in the world—it's just 62 square miles of land tucked between Austria and Switzerland—but you might not know much beyond that. Visit the Alpine country to tour historic castles and peruse world-class art museums. But just so you know, there's no airport here. You'll have to drive in or take a train from a neighboring country.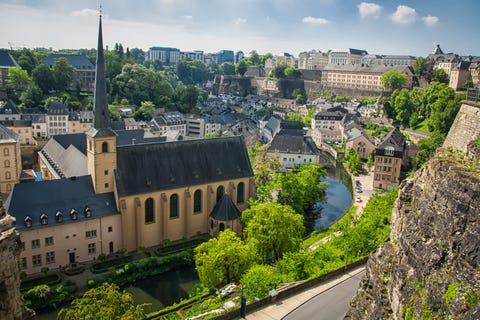 Luxembourg
Like Liechtenstein, Luxembourg is famous for being one of the world's smallest countries, though it's far larger than its European companion at just under 1,000 square miles. It has both breathtaking landscapes—from the wine region of Moselle to the waterfall at Mullerthal—as well as medieval cities like Esch-sur-Alzette, the 2022 European Capital of Culture.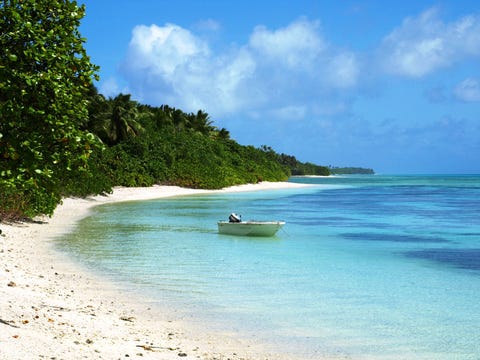 Marshall Islands
There are more than 1,200 islands in the Marshall Islands, a nation spread across the Pacific. Though only a few thousand visitors travel here each year, they're treated to stellar diving in the seas around the low-lying atolls.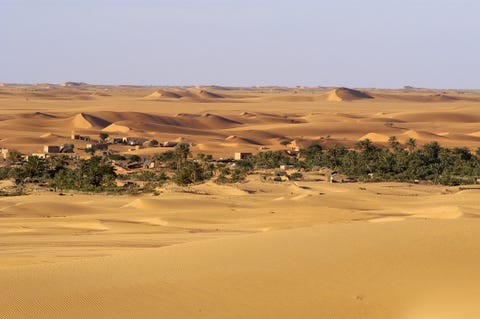 Mauritania
Some 90% of the land within Mauritania's borders is covered by Africa's famous Sahara Desert, but that doesn't mean there's nothing there. The ancient ksour caravan towns were built in the middle of the desert to serve as respites on the trade routes. Four of those ancient towns are UNESCO sites, as is the Banc d'Arguin National Park on the west coast, where the dunes meet the sea in a surprisingly biodiverse region.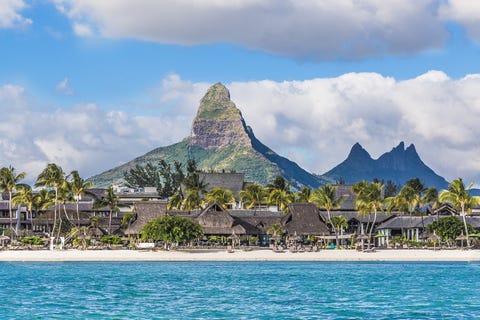 Mauritius
Located in the Indian Ocean off the coast of Madagascar, Mauritius is a resort-filled island nation with beach-lined coasts. If you're looking to do something a little more active than sitting on the beach, head to the mountainous Black River Gorges National Park on the island's interior.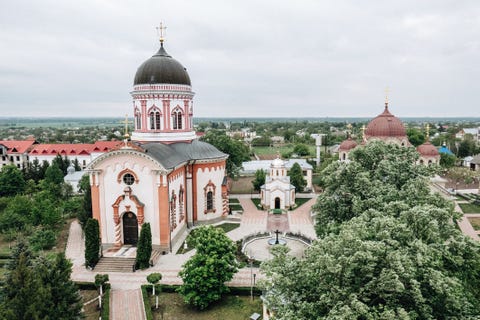 Pablo Bonfiglio
Getty Images
Moldova
The former Soviet state of Moldova is one of the least-visited countries in Europe, but that just means everyone is missing out on some 7,000 years of wine-producing history. The few visitors who do make it to Moldova typically visit the capital city of Chișinău, from which they take day trips to vineyards and the country's many historic monasteries.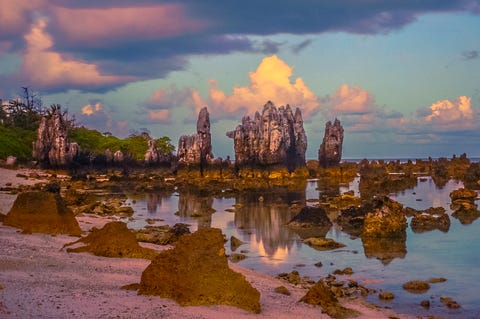 (c) HADI ZAHER
Getty Images
Nauru
At just eight square miles, the Pacific island nation of Nauru is the third smallest country in the world—and the least touristed, with sometimes just 200 visitors a year. Truthfully, there's not too much to do here beyond heading to the beach, the old phosphate mines (which look like a lunar landscape), or the picturesque Buada Lagoon, a freshwater lake.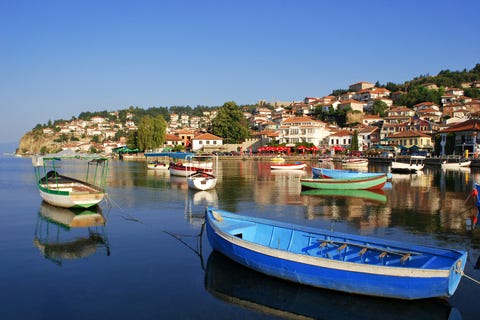 North Macedonia
In 2019, the former state of Macedonia changed its name to North Macedonia after a decades-long dispute with its neighbor, Greece. The country is best known for its scenic landscapes (including the placid Lake Ohrid) and cultural history.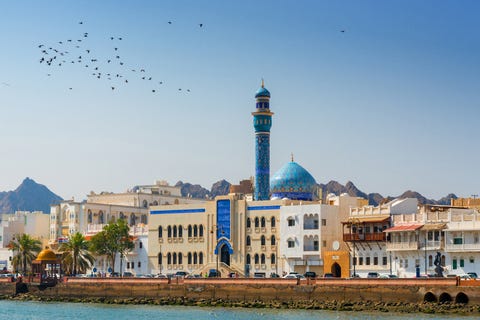 Oman
Azure seas meet orange desert in Oman, a Middle Eastern country on the Arabian Peninsula. Muscat, its capital city, offers beautiful Islamic architecture and an Old World vibe, but don't miss trips to Oman's inland towns and coastal villages.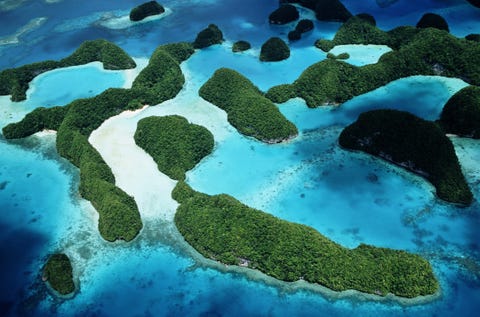 Palau
Though it comprises hundreds of islands in the Pacific, Palau only has about 180 square miles of land. That's why many visitors come to explore the other side of the country—the part under the sea. Marine life is so diverse here that Palau is called the "underwater Serengeti."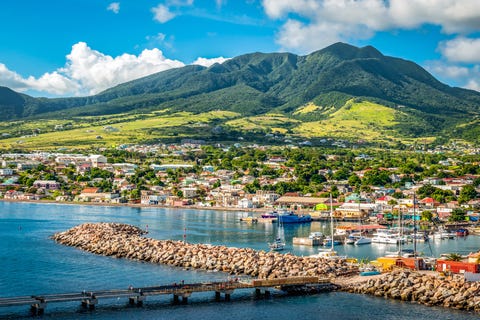 Saint Kitts and Nevis
Saint Kitts and Nevis is a country comprising two sister islands in the Caribbean. Both are simultaneously beach-lined and mountainous; Saint Kitts has a UNESCO World Heritage Site, the Brimstone Hill Fortress, while Nevis has an impressive botanical garden.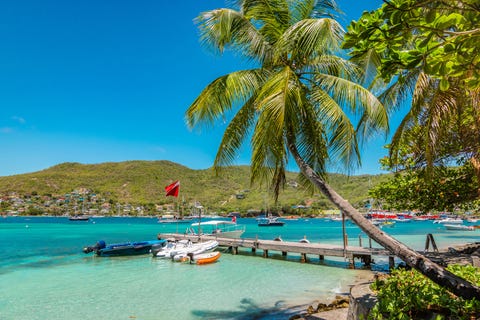 Saint Vincent and the Grenadines
This island nation includes the main island of St. Vincent and 32 Grenadines, including the celebrity and billionaire hot spots Mustique and Canouan. Key activities are snorkeling, sailing, and sunning—this is a prime Caribbean vacation destination.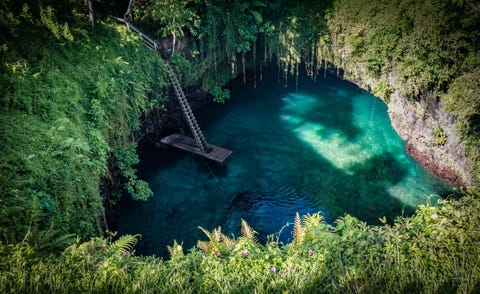 Meaghan Skinner Photography
Getty Images
Samoa
With beaches, jungles, and waterfalls, Samoa is a Polynesia paradise worthy of your precious vacation days. One of its must-see attractions is the To Sua Ocean Trench, or "giant swimming hole" in Samoan.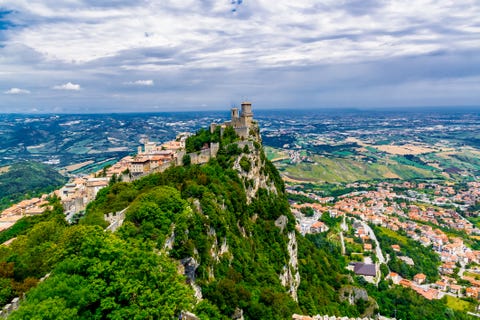 San Marino
San Marino may be small—it's less than 24 square miles, all an enclave within Italy—but it sure has a lot of history. In fact, it's considered to be one of the oldest sovereign states in the world, founded in 301 AD. Most visitors head straight for the historic city center, a UNESCO World Heritage Site.