7 French Interior Design Rules To Live By For An "Effortlessly" Chic Lifestyle
They're surprisingly into recycling.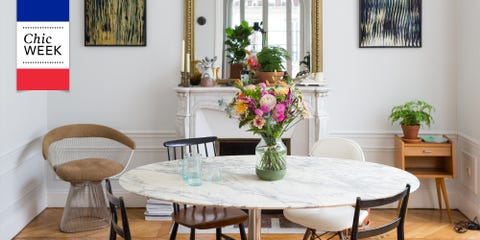 Despite the endless number of guides on how to dress "Like A French Girl," we're more interested in the effortlessly chic way that the French decorate their homes. They've got it down to a science: one part hair-blowing-in-the-breeze casual, one part monarchy-style elegance. For Chic Week, a week-long celebration of our 30th anniversary since hitting French newsstands, we asked some of our favorite French interior design experts how to master the oh-so-stylish home look.